Flara
Inspired by classic old-style serifs infused with modern structure,
Flara
is a flared serif that pays homage to orthodox construction with a contemporary twist. Flara works great in big header sizes while still holding legibility in smaller sizes. Flara Drama is the flamboyant italics that has a 38 degree tilt. Both Regular and Drama consist of a plethora of alternates and ligatures that cater to eccentric and distinctive executions.
2 Styles. Available in Regular and Drama. More than 270 glyphs, a variety of stylistic sets, interesting alternates / ligatures, and can be used in more than 70 different languages.
︎︎︎ Try it here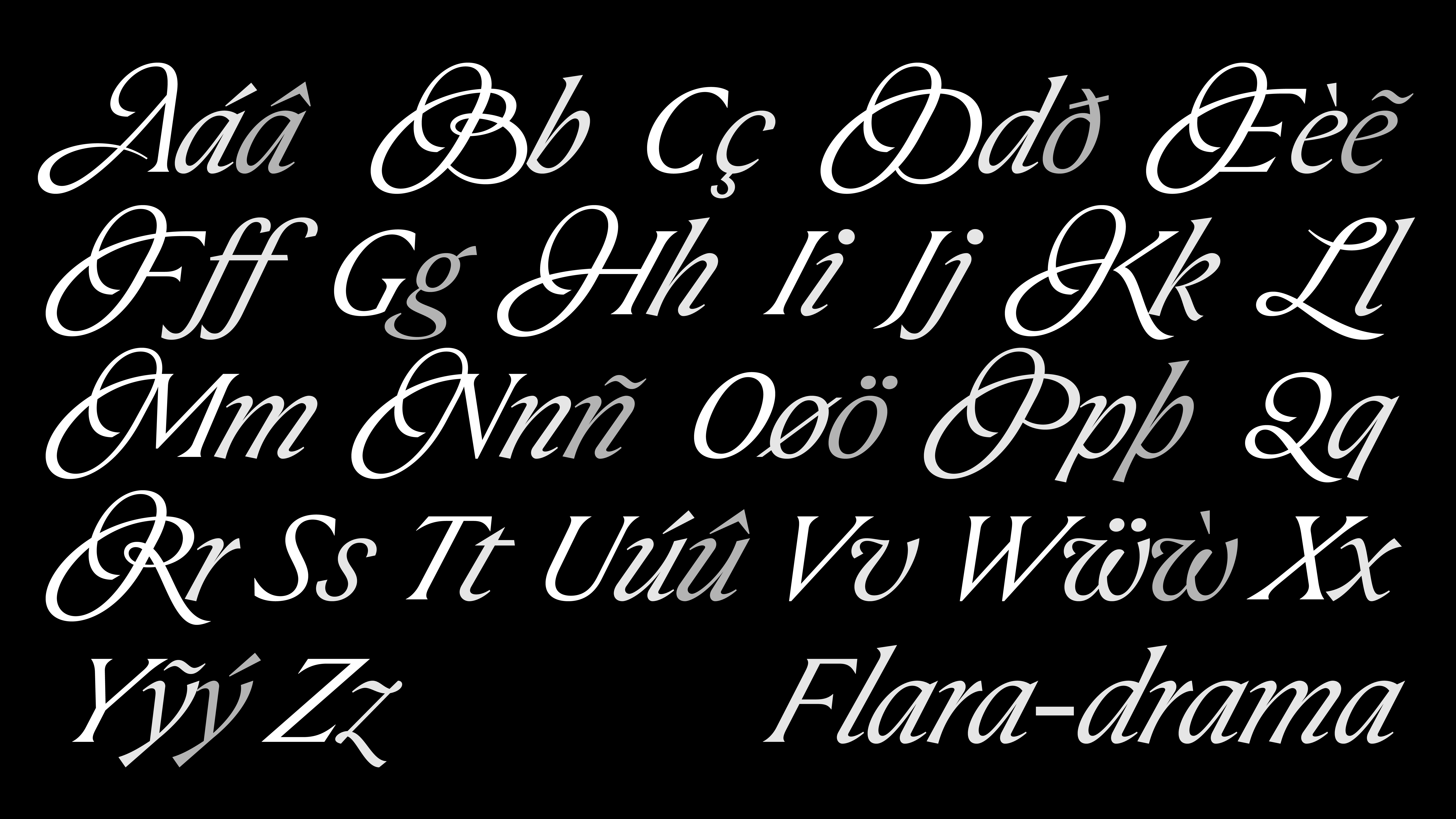 Flara
Released 2023
Version 1.0

Single Licence